Outdoor Clothing Ireland
We stock outdoor clothing from the Top Brands like Regatta, Crag Hoppers, Dare2B and Bear Grylls to name a few. Outdoor Clothing Ireland. At Ramblers Way we pride ourselves in providing discount outdoor clothing to outdoor adventure enthusiasts.  Or if you're just looking for quality fashionable discount outdoor clothing in Ireland, then you're in the right place too.
So why is having the right Outdoor Clothing so important?
When venturing outdoors whether it be a walk in the park or hillside, cycling to work an annual hiking trek, camping at a festival, family outgoing you need to ensure your clothing can withstand the weather and your surroundings.  Outdoor Clothing from the Top Brands is made specifically for this purpose however there is many things for you to consider before purchasing your discount outdoor clothing from Ramblers Way to ensure you are equipped correctly for your venture.
Down for Outdoor Wear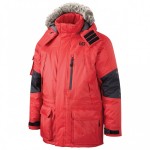 Very comfortable and light
Retains and absorbs odours and will mildew when damp
Absorbs moisture readily
Excellent insulating properties when dry

Polyester for Outdoor Wear
Lighter and softer than other synthetic material
Inexpensive, strong and durable
Does not absorb moisture
Poor wicking qualities
Examples are Thinsulate, Polarguard, Polartec, Primaloft
Blends well with other fibers
Low wicking properties and moisture absorption
Quick drying and abrasion resistant
Melts when on fire
Examples are Cordura and Ripstop

Polypropylene for Outdoor Wear
Non-allergic, Easy Care
Keeps insulative properties when wet
Abrasion resistance
Repels and wicks water / moisture

Synthetic Fiber Materials for Outdoor Wear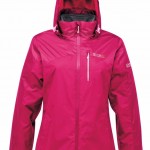 Produced by chemical synthesis
Examples are Polyester, Polyproplene and Nylon
The rate of heat transfer through your outdoor clothing depends on
Quantity and thickness of dead air space
Moisture and water
The amount of air that passes through the material
Garment Features and Heat Loss
Closures require correct design and proper application: Pockets, Vents, Seam, and Reinforcements
The Layer System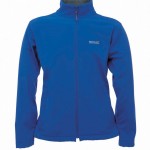 Garment layers that can easily be added or removed
Underneath
Wicking
Clothing
Insulation
Shell
The Under Layer
For comfort, discretion and hygiene
Socks – One or two pair, should not bunch, and should not cause constriction or abrasion
The Wicking Layer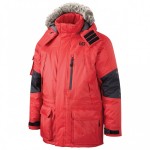 Comfort and moisture control
Ensure proper fit
Materials – Thin Silk or wool, Synthetics such as Capilene, Coolmax, and Polartec
The Clothing Layer
Absorb moisture from beneath layers
Offer some insulation
Comfortable and Loose fit
Snag resistant, tear resistant and Durability
Consider visible colors
The Insulation Layer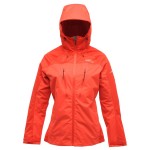 Traps air between wicking and shell layers
Best with multiple layers rather than one thick one
Don't forget about your extremities
The Shell Layer
Strong and durable
Protects against the elements
Consider ventilation
Hoods are highly recommended
Research wisely: A good shell is an investment
Shell Options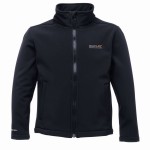 Waterproof Shell
Water-Repellent Shell
Water-Resistant Shell
Waterproof/Breathable Shell
Gaiters
Protection against insects, dirt, snow, debris
Prevent layers from getting wet
Usually made of Cordura or ripstop and coated with waterproofing agent
Available in two sizes
At Ramblers Way – Durable, Comfortable, Stylish Outdoor Wear for men, women and children.